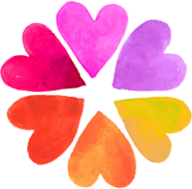 Heart Button Reinvention Roadmaps
Push the right buttons and put emotion-based behavior change to work.
Targeted Behaviors: Actively plan to space pregnancies at least 18 months apart or more, take action to lose excess body weight and take daily folic acid pills
Preparing for Miracles provides postpartum moms with three ways to take care of their bodies between pregnancies. Photos of endurance sports set the stage for a sensitive way to talk about spacing children, returning to pre-pregnancy weight and taking folic acid pills.
Pushing Emotional Heart Buttons