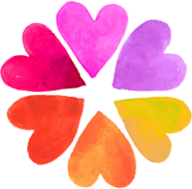 Heart Button Inspiration
You are invited to experience the power of Heart Buttons.
Transformation can happen when you push all the right buttons, you uncover buried emotions.  And when emotions are triggered, behavior change becomes easier.
The best way to make sense of Heart Buttons is dive in, struggle a bit and experience the power of emotions.   Trust that timeless and universal emotional drivers can be triggered in a way that leads to behavior change and heart button activities can help you harness that power for good.  In the process of helping clients reinvent their lives, you're also reinventing someone else's — your own.
Check out the videos below. They demonstrate the tremendous positive impact you and WIC colleagues have on people's lives. Watching these celebrations of your accomplishments should bring you a powerful sense of satisfaction and meaning from your work.